Channing Tatum Reveals He's Worried About Justin Bieber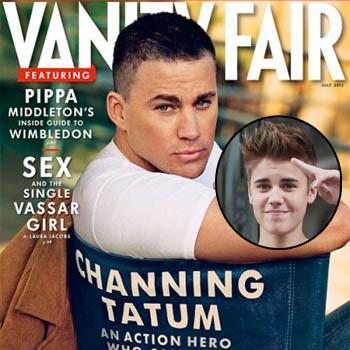 Channing Tatum is concerned about Justin Beiber's seemingly out-of-control antics.
The 33-year-old Magic Mike star, who recently welcomed his first child with wife Jenna Dewan, opened about the teen idol in the June 2013 issue of Vanity Fair, admitting that he is worried about him falling victim to young Hollywood.
"I worry about Bieber, man," he said. "That kid's wildly talented. I hope he doesn't fall down into the usual ways of young kids because it's so hard for someone to be responsible when they're not asked to be.
Article continues below advertisement
"We're not asked to do things ourselves. You have someone there with a coffee. 'You want food? I'll get you food.'"
Justin, 19, has sparked concern in recent months, showing up late for concerts and spending lots of late nights in clubs.