Caroline Manzo Reveals Why She's Playing Peacemaker In Giudice-Gorga Feud: 'I Can't Watch This Family Disintegrate'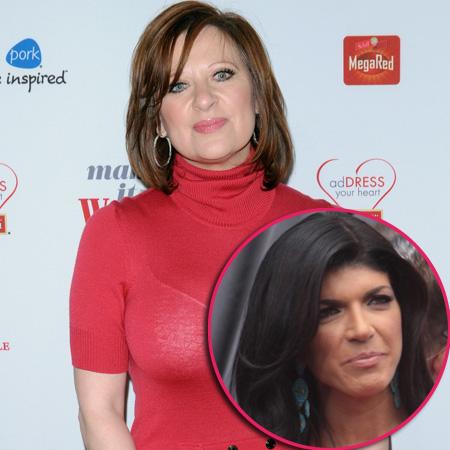 Article continues below advertisement
She was tired of the Giudices and Gorgas being at odds.
"Regardless of where we are in our lives, I can't sit and watch this family disintegrate," Caroline continued. "The bottom line is they do love each other and are both fiercely devoted to their respective husband and wife, children, mom, and dad."
But fans of the show weren't so thrilled that Caroline tried to involve herself in the Gorga/Giudice drama, especially when she can't even fix her own broken relationship with her sister, Dina Manzo. So, Caroline addressed this situation.
"Many of you will throw my relationship with my sister in my face," she wrote. "Understood, go for it, it is what it is, and unfortunately out of my control for the moment. This will ultimately change, and I for one hope with all my heart it isn't before it's too late."
Caroline made one comment that stuck out like a sore thumb: She told Teresa to make up with her brother Joe before their father passed away.
Article continues below advertisement
"I live with the fear of my parents passing and not seeing those of us who don't speak every day mend our relationships," Caroline explained." It's something I take very seriously, and this is why I was so passionate when speaking with Joe and Teresa. I've been there, I've lived it, and I don't want to watch a brother and sister who only have each other live with regrets. It's a heavy load to bear, especially as a parent."
Caroline admitted that she overstepped her boundaries, but she did so with good intentions.
"So, really, all of you are right in thinking what you're thinking," she said. "I'm overstepping my boundaries, but my intent is pure.
Caroline concluded, "If I could have one wish it would be that we could all turn back time, back when we were young and stupid, where we laughed and cried, and fought for each other instead of against one another. Wouldn't that be nice?"