Beyonce Ends Pregnancy Rumors, Shares Photo Drinking Wine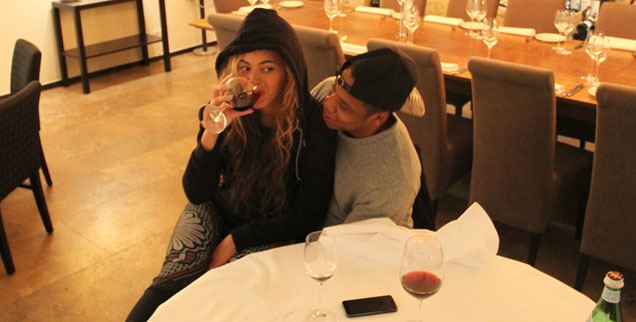 Beyonce is letting a picture do the talking. She's posted an image to her official Tumblr page of her sipping a glass of red wine.
She's sitting on Jay-Z's lap, and he's smiling at his wife as she enjoys her drink. Another glass of red wine sits across the table.
The staged photo was taken when the couple was in Berlin for Beyonce's May 24 tour date there, and appears to be an obvious jab at reports that the singer is pregnant.
Article continues below advertisement
Beyonce has said she's like a second child but she's clearly letting everyone know -- in a very Beyonce way -- that Blue Ivy isn't going to be a big sister quite yet.