Exclusive
Kitchen Nightmares Restauranteurs Had Employees Sign Lengthy 'Legally Binding Contract' -- See It Here!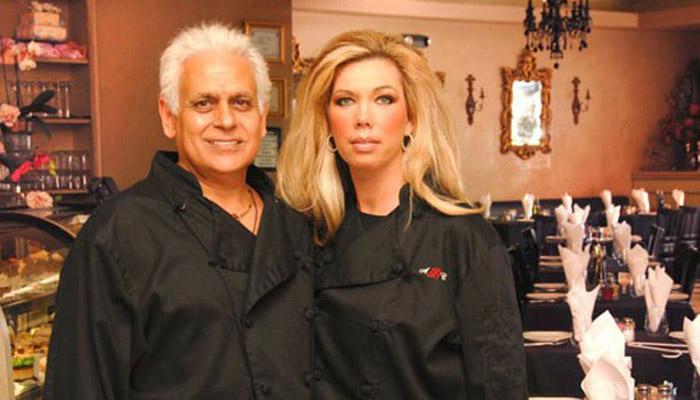 If you thought working for Amy's Baking Company looked bad when the Scottsdale, Arizona restaurant appeared on Gordon Ramsay's Kitchen Nightmares, wait until you see the legally binding contract employees were required to sign, exclusively obtained by RadarOnline.com.
In what was described as a "mutual agreement" between the employee and Amy and Samy Bouzaglo, the contract had 20 strict rules to abide by, including many that left financial responsibility upon the employee -- and of course the now famous rule about servers giving all their tips to the restaurant owners.
Article continues below advertisement
EXCLUSIVE DOCUMENT: Amy's Baking Company Employee Contract -- See It Here
"Any products such as food or plates that are broken or burned due to direct negligence will be taken from your pay check at ABC's Amy's Baking Company cost," one rule states.
Another rule states that working holidays and weekends are required, and if an employee fails to show up on any of those days, they will be "monetarily penalized with a fee of $250.00."
"The waitstaff understands that any and all 'tips' are property of the 'house'. By signing this contract you agree that you willingly accept a payment of $8.00 to $12.00 per hour to ensure that you will receive some type of payment," the tip rule reads.
"Due to the volatile nature of any retail business we are unable to predict when we will have business. By signing this contract you agree that you are willfully accepting a payment of $8.00 per hour instead of tips."
Article continues below advertisement
According to the contract, employees were required to "leave the premise immediately" after their shift and "no family or friends may come to see you while working."
One rule on the Bouzaglo's contract notes that if an employee resigns or is terminated, they are not to work at "any competitor within a 50 mile radius of ABC within one year of termination or voluntary resignation," which is virtually unheard of in the service industry.