Exclusive
Adrienne Maloof's Ex-Hubby Paul Nassif Says After Epic Fights & Making Up He Doesn't Talk To Anyone From The Show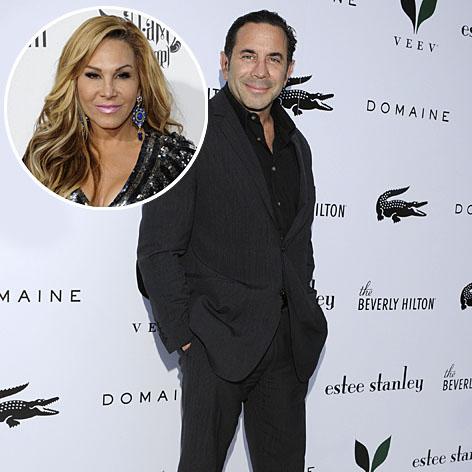 Article continues below advertisement
"I wish certain things didn't happen," Paul said about the brawls that took place on camera.
After his split from Adrienne, Paul tried to maintain a friendship with a few of the women, but that didn't last.
"I haven't seen Lisa or Kim or anyone. I haven't kept in touch with anybody," he said.
"I am completely out of the loop."
However, Paul said that the reality show ended up being a positive experience for him.
"We had fun during that whole time period. I made a lot of good friends, met nice people, great people even."
The Beverly Hills plastic surgeon said he's drastically changed his life since his divorce and ending filming.
"I've dropped 22 ½ pounds," he bragged.
Paul said he visited Dr. Huizengar from The Biggest Loser and changed the way he eats and lives.
"I am running every day. I watched the show and I said 'Oh my God, look how fat I am' and that scared the heck out of me."
A dad of three boys, Paul said told RadarOnline.com that he has low key plans for Father's Day.
"I'm having brunch with the boys and some other dads and their kids then we're all going to play golf."