Winona Ryder Says Shoplifting Arrest Was 'The Best Thing That Could Have Happened' To Her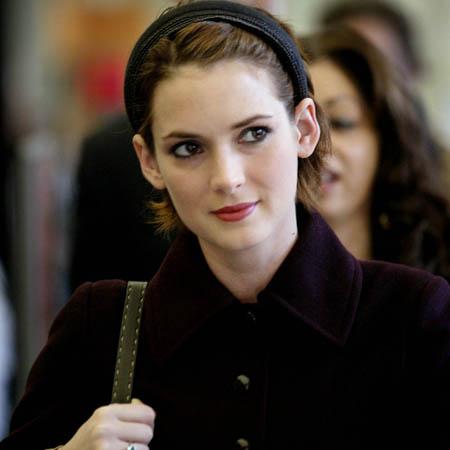 Winona Ryder has learned that sometimes the worst things to happen in life turn out to be the best!
The Heathers star, who was embarrassingly arrested shoplifting at Saks Fifth Avenue in 2001, opens up in the June 2013 issue of Interview about the humiliating incident and how it forced her to take a much needed break from acting and explore other things in life– and RadarOnline.com has the details.
Ryder, 41, skyrocketed to fame in the late 1980s and explains that she was headed down the wrong path for a long time, struggling with the perception that people had of her way before she was busted stealing nearly$5,000 worth of clothes from the designer department store.
Article continues below advertisement
"That thing that happened," she explains about the shoplifting incident. "I was starting to have some trouble before that. I think a lot of people think that that is what sort of sent me off in another direction, but I was actually starting to have some trouble a few years before."
After she was arrested, jobs she had landed began to fall apart and she was forced to take a break from acting, which she had never previously considered doing.
"I did come up against what felt like a wall," she admits. "And with what happened…I was living up in San Francisco and I really needed the time off, which ended up being a couple of years.
"In a weird way, it was almost like the best thing that could have happened because I'd never asked myself the question before of, 'Is it okay if I'm not going to act? Is there anything else?' because that was all that I really knew."
Article continues below advertisement
Ryder started exploring other interests and spending time focusing on her relationships with friends and family that she had been neglecting because of her fame, which eventually led her back to acting.
"There were all of these very interesting paths in life that I could explore – so I started to do that. And then what happens is that you throw yourself into something else and you say, 'Oh my god, this other thing is what I want to do.' But then some time goes by and, for me, it was this realization that I still love acting – and that I still wanted to do it."
After getting "that perspective on life," Ryder was ready to return to Hollywood.
"There was a foundation that I had early on, but I think I lost my footing – you know, obviously," she continues, laughing. "But then I sort of regained it."
For more on Winona Ryder, pick up the May 2013 issue of Interview, on newsstands now.