Tyler Perry: 'I'm Supposed To Be In Jail'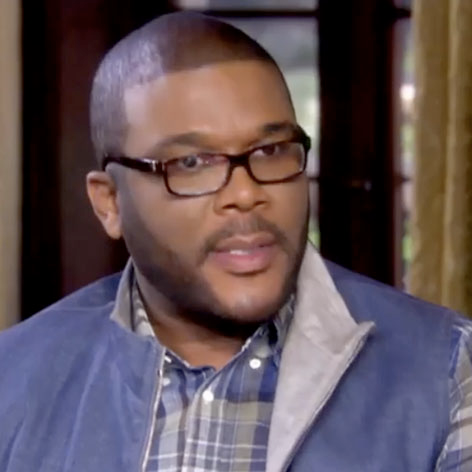 After a childhood where he was physically abused and sexually molested, Tyler Perry says he often can't believe he's a fantastically successful producer, director and actor, and is living in a mansion in Beverly Hills.
"Statistics say that I'm supposed to be in jail. And I'm not supposed to be alive," Perry says in an upcoming interview on OWN.
"Even growing up, I thought I'd never live to see 30," Perry says. "Just did not believe that I would see 30 years old... Everything around me said that wasn't supposed to happen."
Article continues below advertisement
Perry's revealing interview airs on OWN Sunday at 9 pm.