'He's Not The Nicest Guy On The Tour': Sergio Garcia Slams Tiger Woods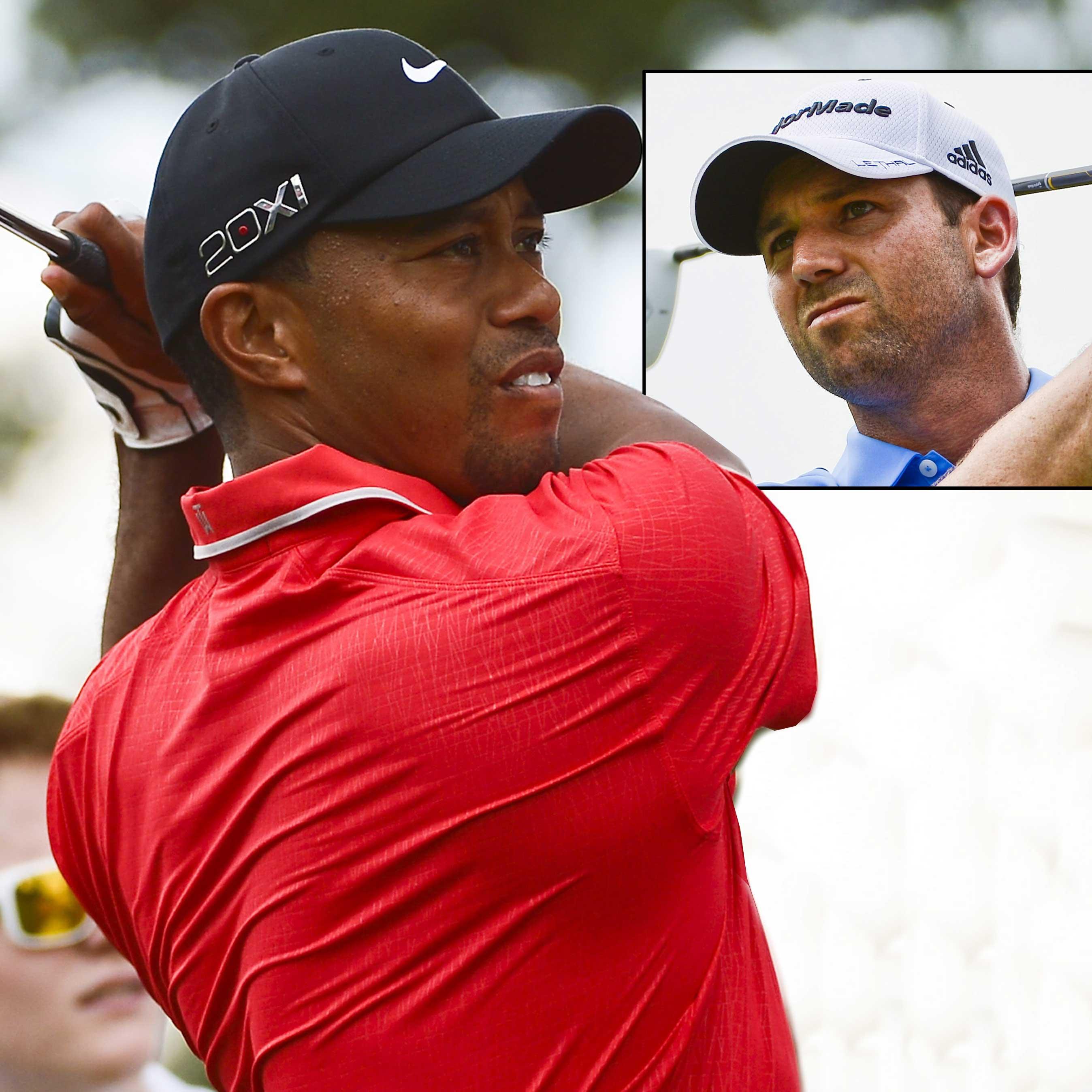 UPDATE: With Lindsay Vonn cheering him on, Tiger Woods won the Players Championship, scoring an impressive 13 strokes under par. Garcia imploded on the final two holes and finished seven strokes back.
Tiger Woods and Sergio Garcia got into the closest thing the PGA has to a knock-down, drag-out fight at the Players Championship in Florida this weekend.
It began when Garcia, the world's 15th ranked golfer -- Woods is number one -- was in mid-swing teeing off on the second hole when a huge crowd across the fairway began cheering for Woods who was preparing to take a shot.
Article continues below advertisement
The Spaniard was not happy.
"I wouldn't say that he didn't see that I was ready, but you do have a feel when the other guy is going to hit and right as I was in the top of the backswing, " he complained.
Told of the comment, Woods insisted he hadn't done anything unsportsmanlike.
"The marshals, they told me he already hit, so I pulled a club and was getting ready to play my shot, and then I hear his comments afterwards, and not real surprising that he's complaining about something," he said.
Back out for the final round on Sunday, Garcia reacted to Woods' explanation.
"He's not my favorite guy to play with, he's not the nicest guy on tour," Garcia told ESPN's Bob Holtzman.
"We don't enjoy each other's company. You don't have to be a rocket engineer to figure that out."