Three MORE Suspects Taken Into Custody In Connection With Boston Marathon Bombings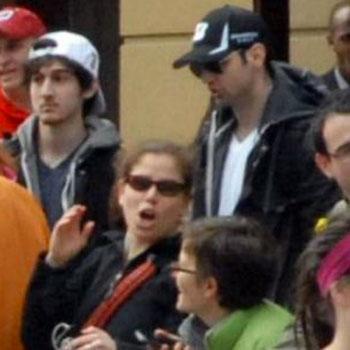 Three additional suspects have been taken into custody in connection with the Boston Marathon bombing case, Boston police said Wednesday.
"Three additional suspects have been taken into custody in connection to the attack on the Boston Marathon," police revealed in a short statement on their website at 11 a.m.ET
"Aside from the aforementioned, there is no additional info to release at this time. Additional details will be provided when they become available."
Article continues below advertisement
Cops added: "Please be advised that there is not threat to public safety."
New York Rep. Peter King told CNN he's heard the three people taken into custody were all students who knew Dzhokhar Tsarnaev, the 19-year-old surviving bomber, and that the three were involved in disposing evidence.
Two of the students may have foreigners who were roommates with the younger bomber at New Bedford. The third suspect is being described as a U.S. citizen. CNN also reports that the third person arrested is NOT Katherine Russell, the widow of the dead bomber.
They are expected to be charged with making false statements to authorities and obstruction of justice.
CNN reports it's NOT believed that the three students were involved in the actual planning of the bombing.
Tamerlan and Dzhokhar Tsarnaev have been accused of carrying out the attack. Tamerlan died after a shootout with police, while Dzhokhar is in custody following his arrest after hiding out on a boat.
Article continues below advertisement
The April 15 attack killed three people and injured hundreds more.
UPDATE: 2:19 p.m. -- The three men arrested have been named as Robel Phillipos of Cambridge, Mass., Azamat Tazhayakov and Dias Kadyrbayev, from New Bedford, Mass., but originally from Kazakhstan. All men are age 19.
Tazhayakov and Kadyrbayev were charged with conspiracy to obstruct justice by plotting to dispose of a laptop computer and a backpack containing fireworks belonging to bombing suspect Dzhokhar Tsarnaev, the U.S. attorneys office said in a statement.
Phillipos has been charged with making false statements to law enforcement officials in a terrorism investigation.
All three were students at the University of Massachusetts Dartmouth, where Tsarnaev, 19, was also a student, Boston.com reported.