Exclusive
It's Over! Terrence Howard Reaches Divorce Agreement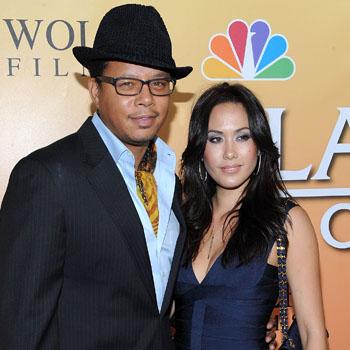 The contentious divorce proceedings between actor Terrence Howard and his estranged wife Michelle have come to an end and the one-time couple has reached an agreement — and RadarOnline.com has exclusive details.
As previously reported, Michelle obtained a temporary restraining order against him.
According to the legal papers, she claimed Terrence began abusing her just seven days after their January 2010 wedding.
Article continues below advertisement
Michelle stated that the Hustle & Flow star punched her, threw her down and even chipped her tooth with his wedding ring. On one occasion he shouted, "I'll hit a woman quicker than I'd hit a man."
According to the divorce agreement, Howard will pay Michelle, $5,000 per month in spousal support, until she remarries or until $1 million is paid out.
The former Mrs. Howard obtained a temporary restraining order against Terrence in 2010 after she alleged he physically abused her. Terrence denied her claims, and accused her of secretly recording their conversations so Michelle could gain financially from having it made public.
According to the settlement, "The court further orders that neither party shall copy, distribute, publish disseminate any of the photographs of the other party, or the other party's image, likeness or image." Failure to comply could result in the offending party paying $116,000 to the other party.
Howard will keep several properties in Pennsylvania, a tractor and a 1996 Jeep Commander.
Michelle will keep the BMW X5, various bank accounts and she will be the beneficiary of Terrence's $850,000 life insurance policy.
The former couple had married in January 2010, and Michelle filed for divorce a year later. They have no children together.
During a hearing on May 2, Terrence was sanctioned and ordered to pay Michelle's lawyers $8,000 for failure to pay fees ordered by the court last summer.