Desperate Housewife? Porsha Stewart Accused Of Faking Divorce To Stay On Real Housewives Of Atlanta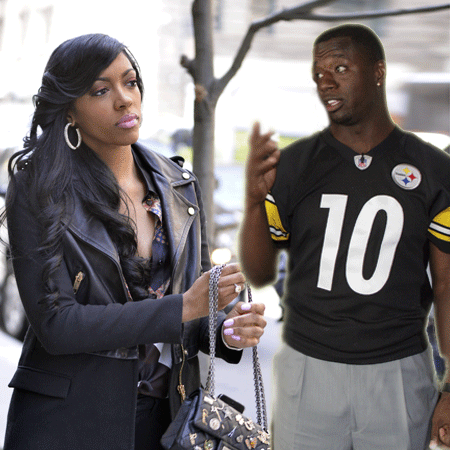 Porsha Stewart has been acting like she's desperately trying to save her marriage to her husband Kordell, even living under the same roof after he filed for divorce, but now she's being accused of faking the divorce so she wouldn't get fired from The Real Housewives of Atlanta.
"Porsha found out that she was NOT going to come back on the show - and both she and her husband Kordell desperately wanted to stay on the Housewives," MediaTakeOut.com reported.
Article continues below advertisement
Desperate to stay on the lucrative show, Porsha and Kordell came up with a scheme that they thought producers would buy, hook, line and sinker.
"So they figured if they created a FAKE DIVORCE, like NeNe did - it would be enough drama for them to be asked back."
The website confirms that the plan worked because Porsha was dropped from the cast, but once Kordell filed for divorce they were asked back.
She told Andy Cohen on Watch What Happens Live that she was against the divorce.
"It's a difficult situation right now. It's something I did not want at all," she told the Bravo exec.
However, the source told MediaTakeOut.com that Porsha and Kordell were only getting divorced for the show.
"They still live together and they are still very much a married couple."