MTV Original Stars Tell All: Sex, Drugs And Madonna's 'Fat Days'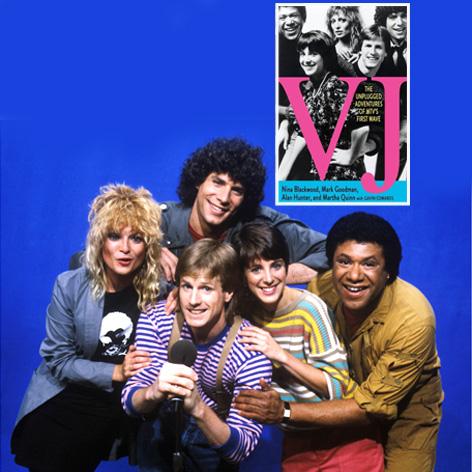 Video killed the radio star, but it made celebrities out of the first people to bring music to the small screen when MTV launched in 1981.
Now, original veejays Nina Plimpton, Martha Quinn, Alan Hunter and Mark Goodman are revealing the behind-the-scenes debauchery that went down during the early days of the channel in the new book VJ: The Unplugged Adventures of MTV's First Wave, and RadarOnline.com has all the juicy details.
Article continues below advertisement
"We're the reason you have no attention span," they write in the book — due out May 7 — which is packed with the kind of scandalous moments that made the channel a success.
According to Goodman, piles of cocaine and groupies were the party favors on offer at David Lee Roth's backstage bashes, and Plimpton claims she was the target of a botched seduction attempt by John Cougar (now Mellencamp).
Hunter recalls eating Aretha Franklin's home-made chili and hanging with a "fleshy" Madonna at NYC nightclub and notorious drug den Limelight.
Such celebrity perks were a big reason they stayed at the channel, they write, since the paychecks were barely big enough for them to afford to buy the albums they played on-air.
Quinn claims she made "a whopping $26k," far less than the $40,000-per-episode Carson Daly was rumored to rake in at the height of TRL's success.
Of course, veejays -- and music videos -- are now all but extinct at MTV, but the authors claim they were the first strains of the kind of reality star that's now taken over the channel.
"And you can pin reality TV on us too," they write. "You're welcome."