Olivia Newton-John's Sister Rona Dies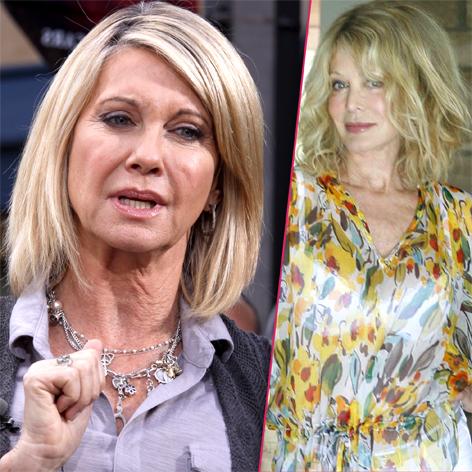 Olivia Newton-John's sister, Rona, has lost her battle to brain cancer.
The Australian-born star of Grease broke the news via a Facebook message on May 29, confirming Rona's death occurred on the same day as their mother Irene's birthday.
"My beautiful sister Rona sadly passed on May 24th in Los Angeles," Olivia, 64, wrote. "It was May 25th in Australia - which was our mother Irene's birthday."
The singer continued on to explain the cause of Rona's death.
Article continues below advertisement
"Rona died of a very aggressive brain tumor and mercifully suffered no pain," Olivia said.
Rona passed away in the presence of her loved ones at the age of 70. "She was surrounded by the love of her four children - Fiona, Brett,Tottie and Emerson and, her wonderful friends," Olivia said.
Olivia revealed last month that Rona had been fighting brain cancer. So, just as Rona stood by Olivia's side as she beat breast cancer in the early 90s, Olivia spent the past few weeks supporting her sister.