Kidnap Victim Michelle Knight's Mother Hires Lawyer After She's Not Allowed To See Daughter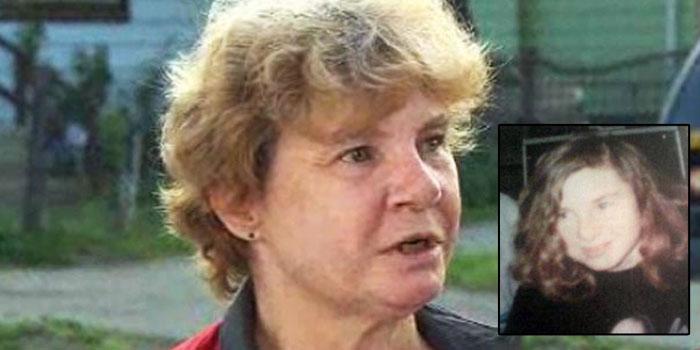 The horror is over for freed kidnap victim Michelle Knight but the drama, unfortunately, is not.
Michelle's mother Barbara has hired a lawyer after not being allowed to see her daughter, according to multiple reports.
Michelle, who is said to have suffered terrible injuries including hearing loss at the hands of Ariel Castro, was released from the hospital Friday and expressed her gratitude to the community.
Article continues below advertisement
She authorized the release of a statement that said: "Michelle Knight is in good spirits and would like the community to know that she is extremely grateful for the outpouring of flowers and gifts."
And while Amanda Berry and Gina DeJesus had joyful reunions with their families, Michelle's mother retained lawyer Jay Milano, trying to gain access to her daughter, according to several reports.
"Barbara just wants to be a part of the healing process," Milano told WKYC-TV.
But Michelle, 32, and her mother have a troubled history and Barbara, who lives in Florida, flew to Ohio on Tuesday but has not been allowed to see her daughter.
Michelle made it clear she did not want visitors.
Knight disappeared in August, 2002 when she was 21 years old.
Her mother told a news outlet that Michelle was assaulted at age 17 and believed police did not take the incident seriously.
She was bullied in high school and dropped out. She then gave birth to a son and the child was later taken away from her. Her mother has said that Michelle had a relationship with an abusive man who she believes abused the child, setting in motion a series of events that led to authorities removing the toddler from her care.
Article continues below advertisement
When Knight was abducted some thought she had run away because of her troubled life.
PHOTOS FROM ANOTHER SHOCKING CRIME: Inside The Home Where Jaycee Dugard Was Held Captive
"My sister is going to move on, forget the past ... leave it behind, start anew," Michelle's brother Freddy told CNN.
But the woman who survived a decade of being raped, beaten and several pregnancies and forced miscarriages appears in no hurry to reunite with her mother.
"I want to hug and keep her close to me," Michelle's grandmother Deborah told the press. But she too has not been allowed to visit.
Now that Barbara Knight has hired an attorney for access to her daughter, the questions linger where will Michelle go and can she be forced to see her mother.
Sadly, her drama appears far from over.
Meanwhile the Cleveland Foundation has set up a fund for everyone who wants to help the three women who survived a decade of horror.
The Cleveland Courage Fund was established to support Michelle, Amanda and Gina with donations going to nonprofit organizations that will provide services for the victims.
If you would like to donate, please go here and select the Cleveland Courage Fund from the drop down menu.
Donations can also be sent by mail to: Cleveland Courage Fund c/o the Cleveland Foundation?1422 Euclid Ave., Suite 1300?Cleveland, Ohio 44115