Kim Kardashian Keeping Kosher In L.A., As Big Baby Bump On Full Display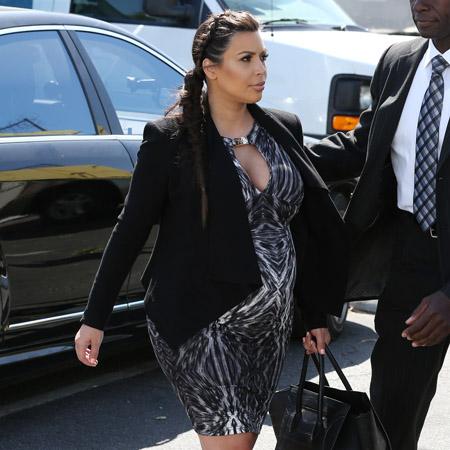 Either Kim Kardashian's clothes are getting tighter, or her baby bump is getting bigger.
In any event, the 32-year-old expectant mom isn't letting her pregnancy keep her out of her favorite fashions, or indoors for that matter, as she visited the Mr. Kosher food store in Encino, Calif. Thursday, and we've got all the pics for you right here on RadarOnline.com.
The socialite was trailed by a camera crew shooting new episodes of her family's reality series Keeping Up with the Kardashians, and this season will surely delve deep into Kim's journey to becoming a mom.
Article continues below advertisement
In fact, we'll find out the baby's gender when Keeping Up With the Kardashians' season premiere hits E! Sunday at 9/8c.
As we previously reported, news of Kim's pregnancy leaked during baby daddy-to-be Kanye West's concert at Atlantic City's Revel Resort in Dec. 2012, when the rapper called Kim "my baby mama" during the show, and proclaimed, "Now you having my baby!"