Kendall Jenner Blasts Back At Frances Bean Cobain: 'Who Are You To Judge Me?'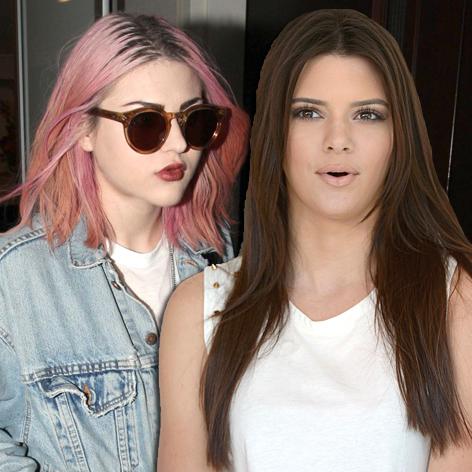 Ding, ding, ding: This feud has graduated to a full-blown cat-fight.
Two days after the late Kurt Cobain's daughter Frances Bean slammed reality star Kendall Jenner on Twitter -- calling her a "f***ing idiot" -- Kim, Kourtney and Khloe Kardashian's half-sister has blasted back at the rock royalty.
On Thursday night, 17-year-old Kendall tweeted, "an individuals feelings are relative to their environment. you don't know me, you don't even know what i was referring to.
Article continues below advertisement
"i am aware that i am very privileged and blessed, and im thankful for that everyday, i know there are greater problems in the world. i pray for those people every night and give back as much as i can. so who are u to judge me?"
The feud erupted when 20-year-old Frances lambasted Kendall for writing "just wish things could be easier sometimes mann."
"oh shh. There are kids on earth abandoned&homeless," she said and went on to refer to the E! reality star as a "self-absorbed idiot."
Whose side are you on: Kendall or Frances? Sound off below.