Radar Told You First: Kelly Rowland And Paulina Rubio Confirmed To Join 'The X Factor'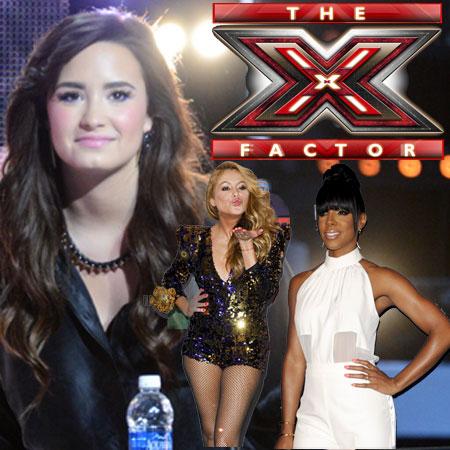 Kelly Rowland and Paulina Rubio have been confirmed as new judges on The X Factor — as RadarOnline.com was first to exclusively report on May 13!
Fox confirmed on Monday that Simon Cowell will be surrounded by women this season as Kelly and Paulina join him and Demi Lovato on the judges panel.
"It's taken more than a decade, but I'm delighted to finally be on a panel with three girls (I think!). Paulina and Kelly both have great taste and massive experience in the music industry and together with Demi, this is going to be a fun panel," Simon said. "It just feels like the time to do something different."
Article continues below advertisement
Kelly has appeared as a judge on the UK's X Factor in the past but it delighted to be part of the US version saying, "I am very excited to be reuniting with Simon Cowell and THE X FACTOR family. It feels great to be able to take this journey here at home in the states!"
"I love THE X FACTOR! I can't wait to find the next big music star here in America," Paulina said. "I'm so thrilled to be part of the show as a judge. Simon, be careful what you wish for, let's see if you are ready to handle me, empieza la fiesta, amigo!"
As RadarOnline.com was first to report, Kelly and Paulina have been the top picks to replace L.A. Reid and Britney Spears from last season.
"Paulina is one of the most influential Latin celebrities in the world and Kelly brings some star power and experience since she judged on the UK version of X Factor a couple years ago," the source told RadarOnline.com.
"A female centric panel is something new to the show, but both the producers and Simon really think it's the right way to go… All the women really get along well and Demi continues to have great chemistry and banter with Simon."