Bob Saget, Jeff Probst & Michael Jackson! Katie Couric Reveals Her Best, Bad Date Stories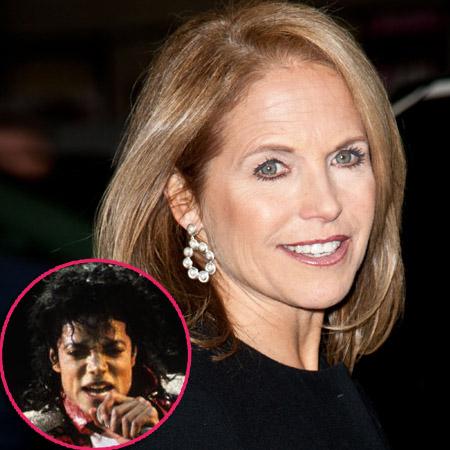 Article continues below advertisement
"He called my office at The Today Show," Couric explained. "He said 'Katie, I have a question for you, are you seeing anyone?' And I thought, this is so beyond creepy that Rabbi Shmuley is hitting on me.
"I'm like 'Rabbi Shmuley, you have like nine kids, what's going on here?' I said 'Actually, I am seeing someone.' Because I had a boyfriend at the time. He said, 'Oh, that's a shame... Michael Jackson said to me 'That's the kind of girl I would like to go out with...' and I said, 'Rabbi Shmuley, that's very flattering but I am seeing someone... will you tell him how flattered I am and what a nice compliment that is?'"
Katie said she believes that the troubled pop star saw her as stability.
"Not to be too psychoanalytical about it, but I think he was looking for a little normalcy possibly and maybe he saw me as kind of a normal person," she said, adding: "I do regret not having dinner with him. That would have been insane -- breaking bread with Michael Jackson!"
But Katie, who admitted gruesome details earlier this year about her date with Larry King, did go out with a few other stars!
"I don't think I did it for him," she admits about her date with Bob Saget, who never called her again. "That's alright."
"I went out with Jeff Probst once too. I think he had puka shells on – that was kind of a weird thing," she continued.
Couric, who admitted to Stern that neither of the famous men ever called her again, didn't seem to be bothered by the denial.
"I can't say I was devastated that neither called me back," she explained. "I thought they were both nice guys. I don't think there was real magic there with either, but I enjoyed spending time with them."