Jose Canseco: Cops Investigating Him For Rape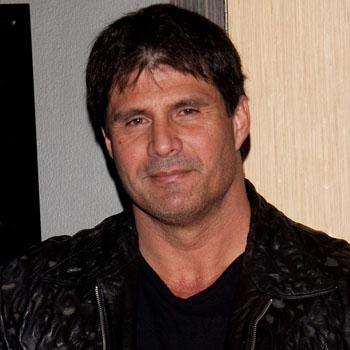 Jose Canseco has confirmed he's being investigated for the rape of a woman, RadarOnline.com has learned.
The former Major League Baseball slugger took to Twitter on Wednesday to tell fans of the news, writing: "This is a first folks. Las Vegas police was just at my house and I have been charged with rape by a redacted from Las Vegas."
He added, "Name redacted told the police that I drugged her and then raped her. Hmmmmm. Let's find out what really happened."
Article continues below advertisement
Canseco, 48, then posted of a photo of a bikini-clad woman, believed to be the apparent victim -- and later, her phone number.
"Lets play truth or dare," he taunted. "I dare name redacted to tell the truth."
The Clark County District Attorney's office says no charges have been filed against Canseco at this time, but police have confirmed an investigation is underway.
"Jose Canseco has been named as the suspect in this investigation," police said in a statement. "At this time no charges have been filed and our investigation remains ongoing. Per department policy neither victim information or investigation details are available for release."
District Attorney's office spokesperson Tess Driver told BuzzFeed: "From his tweets, it sounds like Metro Police just went to his house to question him - so, they are probably just in the investigation stage at this point. He most certainly has not been formally charged (our office does that), nor does it appear that he's been arrested by the police."
In another message, Canesco wrote: "I think we should start this off with a polygraph exam. Just to get the ball rolling."
In another, the disgraced former All-Star said "all media welcome to this drama filled event. Did I rape redacted or is she lieing (sic). Stay tuned to another day in the life of Jose Canseco."
He has since removed a number of the missives from Twitter.