John Ritter's Widow Sparks Romance With Attorney That Netted Her $14 Million Wrongful Death Lawsuit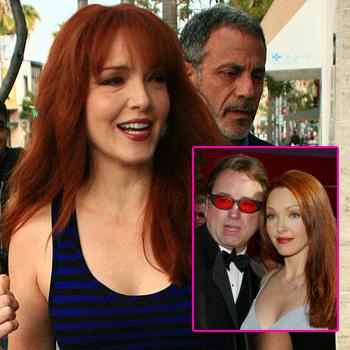 Almost a decade after funny man John Ritter died from an undiagnosed congenital heart defect, his widow Amy Yasbeck has finally found love again — and it's with one of the lawyers who helped secure her family's financial future.
Michael Plonsker, 56, was part of the legal team who filed a $64 million wrongful death lawsuit against Ritter's radiologist and cardiologist, and the Providence St. Joseph Medical Center in Burbank, Calif. where he was taken after collapsing on the set of 8 Simple Rules For Dating My Daughter on September 11, 2003.
Article continues below advertisement
According to court records, Ritter's family received more than $14 million in settlements – although the jury concluded that the doctors who treated the beloved comic actor the day he died were not negligent – and along with the legal success, a romance sparked between Plonsker and 50-year-old Yasbeck, reports the National Enquirer.
"Amy and Michael were thrown together by the unbearable circumstances of their court case," revealed a source close to the actress. "She was still grieving for John and would frequently break down in tears.
MORE ON:
Celebrity Justice
"It was extremely hard on her, and Michael provided Amy a shoulder to cry on. Over time, they grew closer and eventually fell in love," the source explained.
The caring Hollywood attorney has even stepped in as a father figure to Amy and John's daughter, Stella, who is now 14.
Yasbeck, who is currently starring in the online series Little Women Big Cars briefly dated Late Late Show host Craig Ferguson in 2006, which she said, "helped fill the loneliness void.
With the 10-year anniversary of the Three's Company star's death coming up in September, Yasbeck's friend believes he would be happy to know that she is dating again.
"Somewhere in heaven, I think he must be smiling down at the two of them," the pal said.
For the full story, pick up the new issue of the National Enquirer, on newsstands Thursday.