Jodi Arias' Pal: Murderer 'Probably Felt Betrayed' Family Wasn't Present For Mistrial Announcement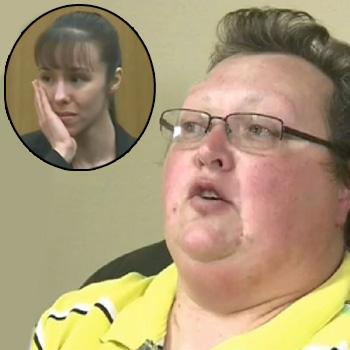 Jodi Arias' best friend said the Arias family was "very, very upset" -- and the convicted murderer, according to her mother, "probably felt betrayed" -- that the clan was not present in the courtroom to hear Judge Sherry Stephens announce a mistrial Thursday.
Donavan Bering -- who's been Jodi's designated tweeter throughout the circus-like proceedings -- said Jodi's mother Sandy "was beside herself" that court officials didn't notify her of the announcement in advance, as she heard the news on TV.
Article continues below advertisement
"She would never abandon her daughter," Bering told Arizona NBC affiliate 12 News. "Her mom was mad. She said, 'I'm very, very upset about this.' We were told the announcement wasn't gonna be a verdict.
"She was just shocked -- there's two families that have to put their life on hold."
radar_embed service=brightcove src="http://c.brightcove.com/services/viewer/federated_f9?isVid=1&isUI=1" width="480" height="270" fv="videoId=2405626916001&playerID=1659202266001&playerKey=AQ~~,AAAABvZFMzE~,IXjx0MpOF0p74gQ0oxWK0L1cZBcoHPoi&domain=embed&dynamicStreaming=true"
Bering said the 32-year-old inmate's mother "mentioned that Jodi probably felt betrayed" by the timing of the mistrial announcement after around 13 hours of deliberations, as the jury was unable to determine in unison whether the Jodi should receive life in prison or execution in the 2008 death of her boyfriend, Travis Alexander.
Asked if the Arias family will apologize to the Alexander family, Bering said, "I don't know."
Article continues below advertisement
Bering later appeared on Nancy Grace -- who was already irate with the day's events, saying that "only one person wins today -- and that is Jodi Arias."
When Bering again reiterated the Arias family's anger at the timing of the announcement, Grace took exception.
"To say that Jodi Arias' family is upset that they were not there, that is the concern right now?" Grace asked. "This is not curb service down at the Sonic -- that's not what's going on here -- this is a hung jury."
A new jury will be selected for the penalty phase, with a retrial date of July 18.
Watch the video on RadarOnline.com
Nancy Grace airs on HLN weekdays at 8/7c. Stay with RadarOnline.com for up-to-the-minute details on Jodi Arias.