Exclusive
Jesse James Popularity Has Plunged To All-Time Low, Viewers Consider Him 'Insecure & Creepy,' According To Poll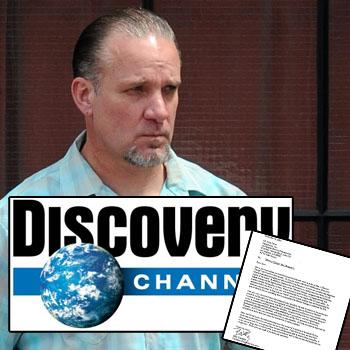 Market research has revealed serial love rat Jesse James is "one of the most disliked celebrities on the planet."
Following RadarOnline.com's revelation that his Discovery Channel show Jesse James: Outlaw Garage has been axed, it's emerged that 44-year-old James' "likability" had plummeted to an all-time low of 3 -- down from 72 -- before he cheated on ex-wife Sandra Bullock, according to eScore, an influential survey used by networks to help make programming decisions.
Article continues below advertisement
Worse, research that found viewers consider James' top five attributes to be "insecure, over-exposed, creepy, rude and mean", RadarOnline.com has exclusively learned.
"His infidelity killed him," one insider said.
"He's gone from very likable to being one of the most disliked celebrities on the planet."
The numbers against James were startling and shed light on the decision to fire him: 38 percent of respondents said the motorcycle manufacturer was insecure, 32 percent judged him as being over-exposed and creepy, 26 percent of viewers called him rude while 24 percent said he was just downright mean.
Overall, 64 percent of people "dislike him a lot or some," while 71 percent of people disliked him when shown with his head-shot.
"In March 2009, before the scandal, 14 percent of people answered that they liked him a 'a lot', now it's 3 percent," the network insider added.
"Dislike 'a lot,' back then, was just 1 percent. It's now 20 percent. This guy is toast."
One production insider, speaking on the condition of anonymity, noted Discovery had its best November ever in 2012 — with no thanks to James.
"Jesse did not help the cause," the source said. "Indeed, in Nov. 2012, Jesse James: Outlaw Garage ranked 8th out of 10 series premiering on Discovery during that month."