Jaden Smith Jokes About 'Emancipation' Rumors; Says He's Living With His Folks For '20 to 30 More Years'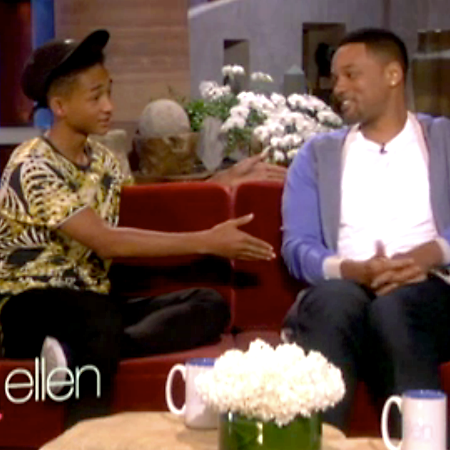 It would appear that Jaden Smith is in NO big rush to grow up so fast after all.
Jaden and his superstar dad, Will, appear on Wednesday's episode of The Ellen DeGeneres Show, and the 14-year-old actor says he likes living at home, despite recent talk that he wanted to be emancipated so that he could get his own pad.
"The thing that people don't get is everything at this house is free. So I can get anything and everything at his house, so I'm going to be there 20, 30 more years. He Will Smith says as soon as I have a movie that's bigger than one of his movies I can get my own house," Jaden jokingly told Ellen.
Article continues below advertisement
The famous father and son duo also shared a special "deleted" scene from their new movie, After Earth, featuring a very funny camera by Ellen herself!
After Earth hits theaters on Friday, May 31.
The Ellen DeGeneres Show airs in syndication nationwide. Check your local listings for channel/time info.