Gretchen Rossi Says Vicki Gunvalson's A Hypocrite, 'Doesn't Listen To Her Own Advice'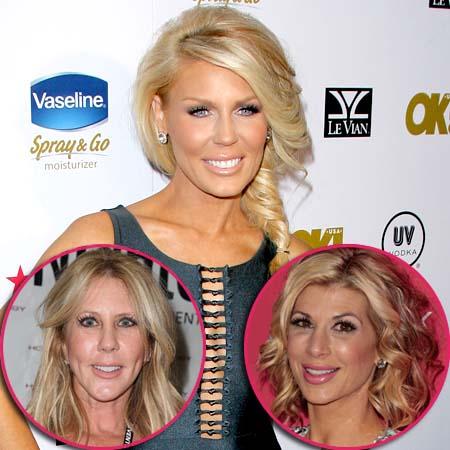 Article continues below advertisement
"I actually felt bad for Tamra because I know she was putting a lot of energy into this company and her 'business partner' was not pulling her weight," Gretchen wrote.
Pointing out Vicki's previous outspokenness against mixing friends and business, Gretchen wrote that Vicki "doesn't listen to her own advice.
"This is why this woman constantly confuses me," Gretchen wrote. "She always has an opinion about everyone else's life but when she does it, the rules change."
Article continues below advertisement
"This gesture made me felt like it was more about her looking good to the rest of the world rather than reaching out to the people that mattered; which was Slade and I."
Gretchen added she further lost respect for Alexis after she made "the ridiculous accusation that I bullied her," calling it a "perpetual victim act."
Despite the bad blood, Gretchen said she harbors no longstanding ill-will against Alexis, but will probably keep her at a distance moving forward.
"I can still wish a person well and choose not to have that person as a close friend anymore," she wrote. "They are two are very different things."
See more of Gretchen when the Real Housewives of Orange County airs on Bravo Monday at 9/8c.