Exclusive
Fired 'F-Bomb' Anchor A.J. Clemente: I Want To Move To Hollywood!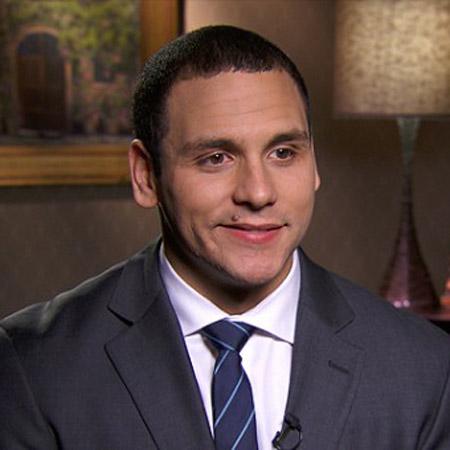 A.J. Clemente may have been fired for opening his first-ever broadcast as a news anchor with obscenities, but his rookie flub has turned him into a media darling.
But now that his 15 minutes of fame is almost up, the Bismarck, N.D., news anchor has told RadarOnline.com exclusively, he wants to move to Hollywood!
A.J., who even got advice from legendary newsman Tom Brokaw -- "We all swear, we just don't get caught" -- says he got a taste of Tinseltown after doing red carpet coverage for Live With Kelly & Michael in the wake of his now infamous f-bomb.
Article continues below advertisement
"I regret cursing on the air, but I can't take it back," A.J. said in an exclusive interview.
"I know that I need to get better, but I've learned a lot since getting fired. I thought my ideal job would be a medium size market somewhere, but I have to admit that after doing the red carpet for Kelly Ripa and Michael Strahan and meeting stars like Pierce Brosnan, Hollywood sounds pretty good."
The 24-year-old bumbling broadcaster was fired from Bismarck's NBC affiliate KFYR-TV on April 22 after his now-legendary debut at anchoring the station's early evening weekend newscast.
A.J., whose family was initially shocked by his profanity-laden first appearance, said they now support him in his quest to get a full time gig in the industry.
The New York Yankees fan said his ideal interview would be slugger Derek Jeter, but his dream would have been to meet and talk to a famous relative -- National Baseball Hall of Famer Roberto Clemente, who died before A.J. was born.
The West Virginia graduate says he has no firm job offers yet, but on May 2 he'll embark on his nationwide Second Chance Radio Tour, which he hopes will yield offers from around the country.
"I don't want to be known as the guy who cursed – it was an honest mistake," A.J. said. "I'll pay my dues – I just want to be in the business."