Farrah Abraham's Ex-Boyfriend MAY Watch Her Sex Tape, Even Though He Calls It 'Completely Embarrassing'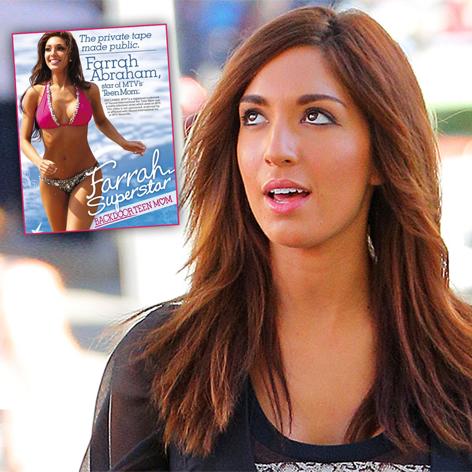 Even though he calls her a "diva" and "extremely rude," Farrah Abraham's ex-boyfriend may still watch her much-hyped sex tape, co-starring porn stud James Deen.
"It's completely embarrassing," Marcel Kaminstein told Celebuzz about Farrah's decision to make the XXX tape, although he did add, "I'm sure I'm probably going to watch it when my friends call me and say they've seen my ex-girlfriend."
As RadarOnline.com previously reported, the former reality TV star from Council Buffs, Iowa snagged a staggering $1.5 million deal with Vivid Entertainment to release her sex tape, entitled Back Door Teen Mom.
Article continues below advertisement
Kaminstein -- who dated Farrah for three months in 2012 after meeting her on JDate -- has few kind words about his now infamous ex.
"My friends never really liked her. She was extremely rude," Kaminstein told CB! "She doesn't come off as a very nice person. It has to do with her being a little bit of a diva and something to do with fact that she's always on and upholding an image rather than just being herself.
"I was surprised how she chose to create and release the tape, being with a porn star," he added. "I would have thought she would take the Paris Hilton route if she really wanted to do one."
Kaminstein did cut the mother-of-one a bit of a break, however.
"She's young and will make plenty of mistakes as we all do, it's part of growing up," said Kaminstein. "But I must say she has come a very long way from being 16, pregnant and broke….
"Farrah had a very rough life that I would not wish on anyone, yet in the face of tremendous adversity from her unsupportive parents, friends and family that use her for money, tragic death of her baby daddy, a very tough MTV contract, and having a child at a young age, I would say she has shown herself to be very successful…
"We came from very different backgrounds and it just wasn't working out," he added.