Elizabeth Moss Slams Jeremy Piven As 'Highly Unprofessional'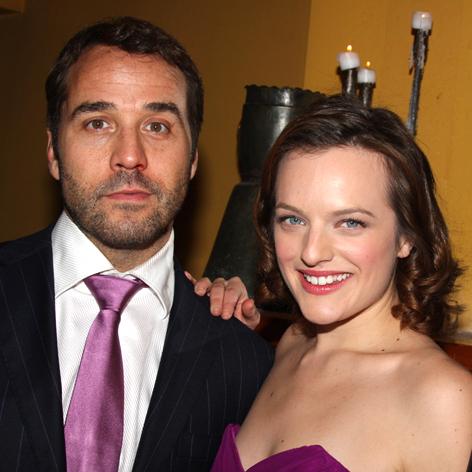 Elizabeth Moss didn't mince words when asked about Jeremy Piven infamously leaving the Broadway production on Speed-the-Plow. He insisted he had a serious health scare brought about by eating too much sushi, leaving his costar Moss and the rest of the cast hanging.
Even though the incident was almost five years ago, Andy Cohen couldn't help but ask about it when Moss appeared on his Watch What Happens Live on Thursday.
Article continues below advertisement
"What, besides eating too much sushi, caused Jeremy Piven to quit Speed-the-Plow?" Cohen asked the Mad Men star.
"That's a good one. I could go on and on," she replied with a knowing smile. "Being highly unprofessional.
"We were all surprised. It came out of nowhere. He just didn't come back one day.
Making matters worse for Moss, she ran into the former Entourage star just a few weeks later at the Golden Globe Awards in Los Angeles.
He was there, she revealed, "when he was supposed to be really sick."