Exclusive
Former Cheetah Girls Singer Adrienne Bailon Leaked Her Own Nude Photos, Ex-Publicist Claims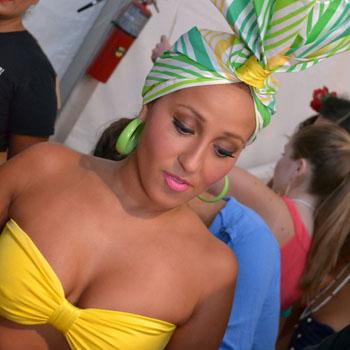 Disney darling turned D-lister Adrienne Bailon saw her career plummet after nude photos of her were leaked, and her former publicist claims it was all her fault — because she was the one behind the leak.
In a new excerpt from Jonathan Jaxson's upcoming tell-all book Don't You Know Who I Am Yet? obtained exclusively by RadarOnline.com, Jaxson claims that the Cheetah Girl dreamed up the whole debacle.
Article continues below advertisement
Back in 2008, when Adrienne was dating Rob Kardashian, she "wanted to become as famous as the top socialites she knew at the time and asked for my help," he wrote.
"She was a very sweet girl that desperately wanted out of the kid-focused Disney star-making machine. So we had concocted a plan where we would act like her laptop was stolen at the airport in New York and she was concerned because there were nude photos on there."
Unbeknownst to Jaxson, he claims, Adrienne then took things a step further by actually releasing X-rated shots. And when she tried to blame him for the photos getting released, he showed Disney the emails proving she was in on it all along.
"After they saw the evidence, she was released from her Disney contract," he wrote. "And her musical group, Cheetah Girls, was promptly removed from the Macy's Thanksgiving Day Parade because of the scandal."
Almost five years later, he's revealing her involvement, he says, because, "Most people don't realize that the stars often go along with, or as in this case, even suggest the publicity stunt."
For more of Jaxson's tales from inside the Hollywood machine, pre-order Do You Know Who I am Yet? here. Half of all pre-order proceeds will go to the Oklahoma Red Cross tornado relief.