'She's Fat!' Carla Bruni-Sarkozy Reveals 'Nasty' Baby Weight Bullying While First Lady Of France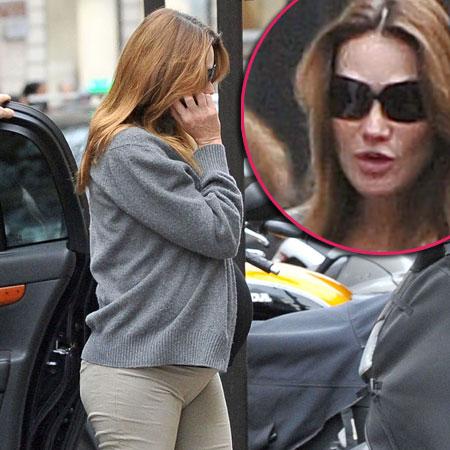 Being the First Lady of France didn't get Carla Bruni-Sarkozy immunity from bullying.
The musician/model turned wife of former French president Nicolas Sarkozy opens up to Vanity Fair in the June 2013 issue about her painful struggles dealing with the backlash she received for the weight she gained during her pregnancy with daughter Giulia – and RadarOnline.com has the details.
"They say, 'She's fat.' They get really nasty. Nothing is out of bounds," Bruni tells the magazine about how she was criticized in the press for her appearance immediately following the birth of her daughter.
Article continues below advertisement
"It was a very fragile moment in my life. I'm kind of tall, with good-size shoulders, and when I am 40 pounds overweight, I don't even look fat—I just look ugly. Having children when you're older is not easy."
She also explains that it was very difficult juggling her role as the 43-year-old mother of a newborn with her responsibilities as the First Lady.
"I was dead. Breast-feeding the little girl, waking up every two hours at night because she was hungry. And then during the day following my man. Exactly at the time of my life when I would beg not to be photographed. It becomes like a war."
To read more on Carla Bruni, pick up the June 2013 issue of Vanity Fair.