Brooke Mueller MIA! Released From Psychiatric Hold, Whereabouts Are Unknown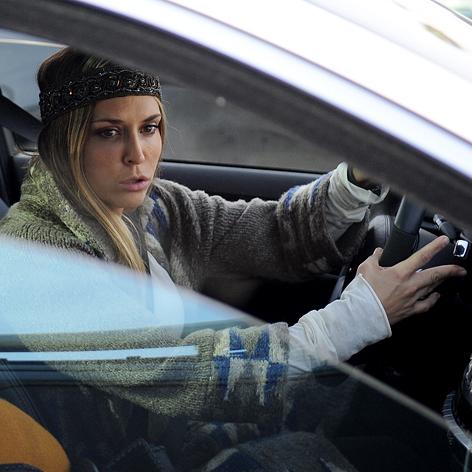 UPDATE: Brooke has been found! She's released from her psychiatric hold and is volunatarily at UCLA Medical Center. Her rep says she has a prescription pill problem and will likely transition into a residential treatment facility. Below are the details leading up to the release of her psychiatric hold. And the latest info is here.
Brooke Mueller was released from an involuntary psychiatric hold from the UCLA Medical Center on Friday, and her whereabouts are currently unknown, RadarOnline.com is exclusively reporting.
Article continues below advertisement
"After Brooke sobered up on Friday, she was released from the involuntary psych hold because she was deemed to not be a danger to herself, or others, and her current whereabouts are unknown," a source tells RadarOnline.com exclusively.
"Brooke was encouraged by doctors at UCLA to get treatment for her drug addiction, but she refused. Under the law, she couldn't be held any longer," the source adds.
As RadarOnline.com was first to report, Mueller, 35, was 5150?d under the Californian Welfare Institutions Code - the same evaluation that Britney Spears went under in 2008 - that allows for a qualified peace officer or clinician to involuntarily confine someone because it's deemed they have a mental disorder that makes them a danger to themselves and/or others.
Los Angeles County Department of Children and Family Services took away Mueller four-year-old twins by Charlie Sheen, Bob and Max, late on Thursday, because of fears their mother's drug use could endanger them.
Sheen's second wife, Denise Richards, was given temporary custody of the twins, with his blessing.
Meanwhile, Brooke's family and friends, "are sick with worry. Her cell phone is off, and Brooke hasn't spoken to her family in several days," the insider said.