Exclusive
Brooke Mueller REFUSING To Go To Rehab After Losing Custody Of Twins -- Mom Declares, 'She's Fine!'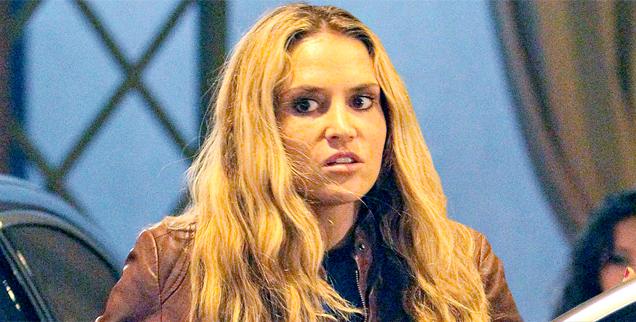 Even though the Los Angeles County Department of Children and Family Services took away her twins with Anger Management star Charlie Sheen, fearing that her drug use could endanger them, Brooke Mueller is still refusing to seek the professional help that her friends believe she so desperately needs, RadarOnline.com has learned.
And her mother, Moira Fiore, seemingly agrees.
"Everything is fine, everything is the way it is supposed to be right now, with us," she told RadarOnline.com, in an exclusive interview.
Article continues below advertisement
"Brooke is fine, everybody will be fine."
But a source close to the situation told us: "Brooke is completely in denial about how bad her addiction is to crystal meth. Even after losing Bob and Max, she is still refusing to go back to rehab."
When asked why 35-year-old Mueller, an occasional actress, won't check into a treatment facility, Moira said she couldn't comment citing legal advice.
"The only chance Brooke has of even having visitation with the boys is if she is in a treatment program," the insider told RadarOnline.com.
"The longer Brooke goes without getting treatment, the more it hurts her chances of getting the boys back."
As RadarOnline.com was first to report, Mueller lost custody of the four-year-old children, Bob and Max, when social workers finally decided late Thursday that enough was enough.
It's expected Sheen's second wife, Denise Richards, will take over primary care for the boys.