Bachelorette Contestant Brandon Andreen Was Charged With Making A Bomb Threat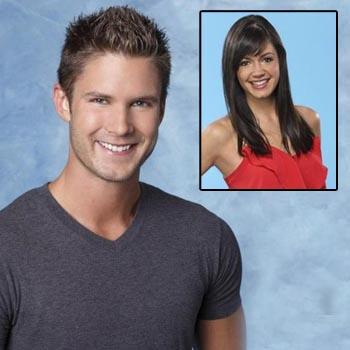 Bachelorette suitor Brandon Andreen has a bombshell in his past – literally!
The 26-year-old, who hopes to win the heart of Desiree Hartsock on this season's Bachelorette, has a little bit of a hiccup in his legal history, getting charged with making a bomb threat at a General Motors plant in 2005, reports this week's issue of The National Enquirer.
According to court documents obtained by the magazine, Andreen was working as a telemarketer in Minnesota when he placed a phone call to a GM plant in Wisconsin and identified himself as an FBI agent, telling a worker that there was a briefcase with a "highly explosive device" in an elevator shaft.
Article continues below advertisement
After being charged with a felony, he struck a plea bargain, which reduced the charge to a misdemeanor and he was forced to pay a fine of more than $1,000.
"I have no comment… It was all a misunderstanding," he told The Enquirer when they called for comment.
"Someone had better tell Desiree that this guy is trouble," an insider dished to the magazine.
"Even if he meant the bomb threat to be a joke, it's nothing to laugh about these days and is sure to turn off Desiree."
For more on the story, pick up the latest issue of The National Enquirer, on newsstands Thursday.