Heartbreak Ahead For Bachelorette Desiree Hartsock! Contestant's Secret Girlfriend Revealed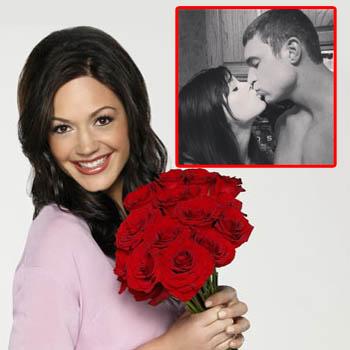 SPOILER ALERT:
Bachelorette Desiree Hartsock won't officially meet her suitors until the series premieres on May 27, but there's already a villain in her Cinderella story.
One of the contestants on this season had a secret girlfriend the whole time — and they're already back together, RadarOnline.com has learned.
In Episode 5, set to air June 24, contestant Bryden Vukasin ditches Desiree because he's "not feeling it," but the truth, Reality Steve reports, is that he had a girlfriend named Becky Weidow waiting for him at home the entire time.
Article continues below advertisement
Becky even posted a photo of herself kissing Bryden shortly before he left for the show captioned, "I'll be missing you."
Since he's been back from filming, Steve claims, "she posted numerous pics of them together."
Weidow has since made her Instagram account private.
Two-timing poser Bryden just might be "the biggest d****enozzle of the season," Steve wrote in his Bachelorette spoiler.
Sadly, this isn't the first time cheaters have caused heartbreak for a Bachelorette.