I Was Inside Cleveland Kidnap House Four Days Before Rescue: Pal Reveals How Castro Hid Women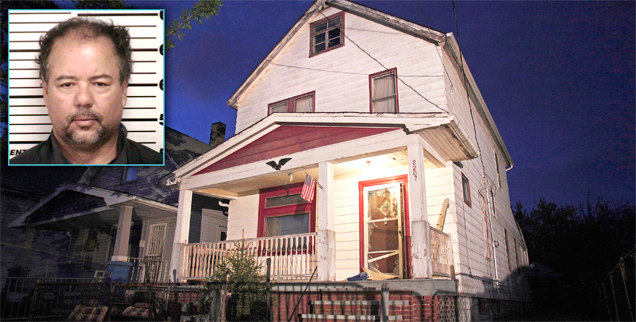 A mere four days before three women broke free from a decade of imprisonment, a close friend of Ariel Castro,'s was in the infamous house on Seymour Avenue and had no idea of the evil that was so close.
Ricky Sanchez, who played music with Castro, saw six deadbolt locks on every door leading to the outside, a broken bed and heard strange noises.
But he had no idea that Amanda Berry, Gina DeJesus and Michelle Knight were in the same house, held captive for a decade.
Article continues below advertisement
Castro told him the noises were from his dogs.
Now Castro is behind bars, charged with four counts of kidnapping and three counts of rape. His bond is $8 million.
To Sanchez he was a fellow bass player, whose house was a mess. And the security on the exit doors was so elaborate that even Castro had trouble getting out, he said.
According to the Daily News, Sanchez was there on May 2 and first visited in 2001. He even met Berry's daughter during his last visit and Castro said she was his granddaughter.
Sanchez, 44, says he and Castro played salsa songs together and often ate meals in the home.
He saw a trashed living room and a broken bed frame but had no idea what was going on in the house.
SHOCKING PHOTOS: Elizabeth Smart Evidence In Kidnapping Case
"He was a great actor," he said of Castro, who rarely let anyone else inside the home.