Adam Levine Says 'I Obviously Love My Country,' After Unpatriotic Uproar On 'The Voice'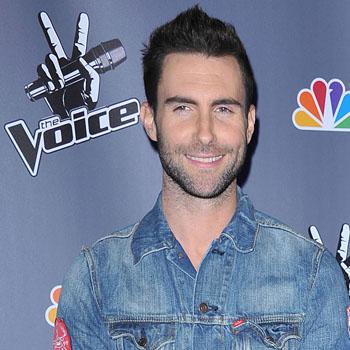 Despite a snarky remark Adam Levine made Tuesday night on The Voice when he uttered, "I hate this country," the Maroon 5 lead singer is stepping forward to explain his unpatriotic comment and says, "I obviously love my country."
When two of his contestants, Judith Hill and Sarah Simmons, were booted off the show thanks to a lack of viewer votes, Adam says he made the remark out of frustration.
"I obviously love my country very much and my comments last night were made purely out of frustration," Adam told Us Weekly.
Article continues below advertisement
"Being a part of The Voice, I am passionately invested in my team and want to see my artists succeed. Last night's elimination of Judith and Sarah was confusing and downright emotional for me and my comments were made based on my personal dissatisfaction with the results."
Adam's remaining contestant, Amber Carrington, is his only shot at winning the second season of the hit NBC talent show.
The 34-year-old singer also took to Twitter to try and explain his comment with messages like:
"I am very connected to my artists and know they have long careers ahead, regardless of their outcome on the show," he told Us Weekly.
"I'm sad . . . and a little pissed off, to be honest. I was shocked, actually. I think they all gave us really strong performances . . . I'm really passionate about these singers and their talent and believe that maybe their talent was overshadowed by some other things."