Vince Vaughn Buys His Own Couples Retreat For $3.925 Million: Take A Peek Inside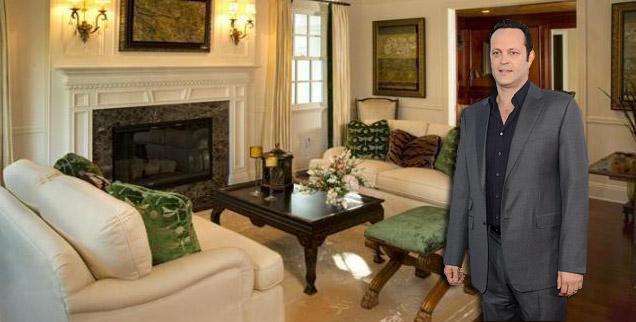 He just announced that he and his wife Kyla Weber are expecting their second child.
Now former wild man Vince Vaughn is offering even more proof that he has matured by buying a $3.925 million home in a family-friendly suburban L.A. town.
The Wedding Crashers star has bought a Colonial-style home in La Canada Flintridge - a small city better known for its good schools than its celebrity wattage.
The five-bedroomed house also features six bathrooms and 5,563 square feet of living space. With a swimming pool and a sports court that also sit on the three-acre property Vince will have more than enough room for his growing family.
Article continues below advertisement
The 43-year-old and his wife Kyla already have a two-year-old daughter called Locklyn. And, as RadarOnline.com previously reported, he told Ellen DeGeneres on a recent taping of her talk show that his second child is due in August.
Vince still owns a three-level penthouse that sits on top of Chicago's Palmolive Building. He pulled the swanky bachelor pad off the market in February after failing to sell it for his asking price of $16.8 million.