Talk Much? Vicki Gunvalson's Mom Found Out She Had Plastic Surgery By Watching RHOC!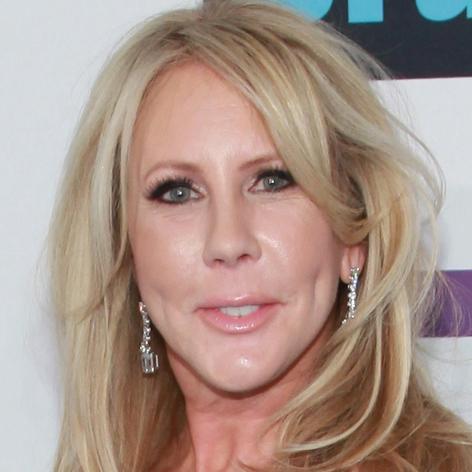 Looks like someone in The O.C. can keep a secret!
Vicki Gunvalson's mom only found out her famous daughter had cosmetic surgery by watching the Real Housewives of Orange County this past Monday, even though the two had seen each other right after she had the procedure several months ago.
Gunvalson -- who was once called "Miss Piggy" by Slade Smiley during a standup routine -- defended her right to go under the knife while talking to reporters at the Bravo upfronts in New York City Wednesday night.
Article continues below advertisement
"It's my body and it's my life. I'm only trying to make myself look the best I can be," Gunvalson, 51, said. "I can't really worry about the haters. I just want to be with the lovers."
Gunvalson say she got "some cartilage reconstruction on my nose ... some fat injected in the upper part of my cheeks and a little chin implant."
She also said she doesn't think she looks that different after the procedure. "I did it right when we were filming because I was really numb, but now I don't think it's a big drastic change."
Gunvalson also said she doesn't take to heart comments by the other Housewives. "I have to take it with a grain of salt," she said. "We have to work together. Some days you're going to agree with your cast members, and some days you're not. You just have to deal with it."
Fans of RHOC first saw Vicki's new face on this past Monday's premiere episode, but during a live appearance on Bravo's Watch What Happens Live this week, she said she had the procedure done right before filming of the new season started, and her face needed time to "settle in."
Real Housewives of Orange County airs Mondays at 8/7c on Bravo.