Two Key Players In Kate Middleton Topless & Bottomless Photos Scandal Charged With Invasion Of Privacy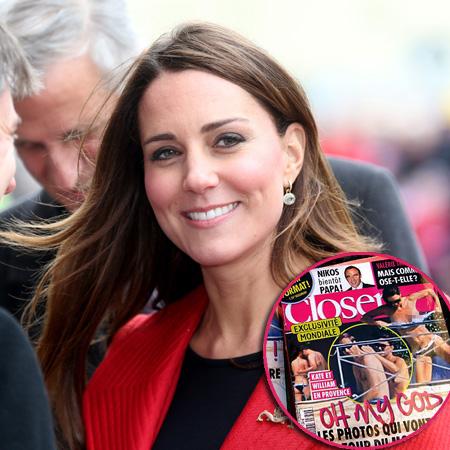 Months after shocking topless and bottomless photos of Kate Middleton were published in several international publications – and ignited a worldwide firestorm – two key players in the scandal have been charged with invasion of privacy.
The publisher, Ernesto Mauri, and the unnamed photographer at the regional newspaper La Provence have been indicted by a French court, according to The Huffington Post. Meanwhile, Valerie Suau – another photographer --has been charged for taking other racy photos of the Duchess of Cambridge in her swimsuit which also ran in papers.
Article continues below advertisement
The enraged Royal couple filed a lawsuit against the magazine immediately after the controversial photos – believed to have taken by a long lens camera -- were first published in the French publication, Closer, last September. The photos – of a topless Kate Middleton – were taken while she was on vacation with Prince William in the South of France last fall.
Soon after their release, St. James's Palace sought damages from Closer and successfully stop further publication of the embarrassing photos in France.
However, after Closer published the photos, other international publications, including Italy's Chi, Ireland's Daily Star and Denmark's Se og Hør, followed suit. Those media outlets, however, are not named in the lawsuit.