Lindsey Vonn's Ex-Husband Takes A Swipe At 'Cheater' Tiger Woods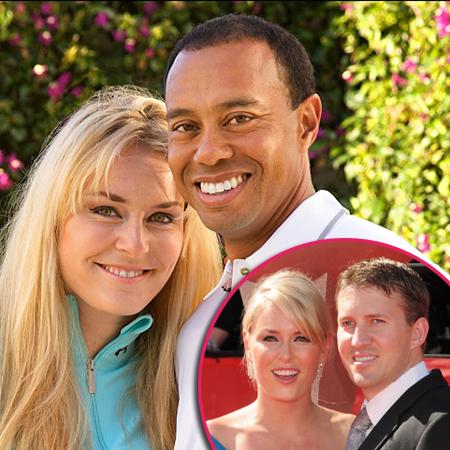 The ex-husband of Tiger Woods' new gal pal, Olympic gold medalist skier Lindsey Vonn, is taking a shot at the golfing superstar.
Thomas Vonn, also a fellow superstar skier, took to Twitter this weekend, writing: "You always have to keep an eye on those cheaters," followed by a smiley face, after Woods was penalized two strokes Saturday for an illegal drop at the Masters.
Thomas Vonn, 37, and Lindsay ( whose maiden name is Kildow) ,28, wed in 2007 and split after four years of marriage. Their divorce was finalized on January 9, 2013.
Article continues below advertisement
Lindsey and Woods, 37, announced they were dating last month, and she's been seen on the sidelines at Augusta cheering him on.
It's Tiger's first high-profile romance since his marriage to Elin Nordegren ended in divorce following his now infamous cheating scandal.