Sorry Joe, John & Harry! Taylor Swift Crushes Her Exes In Concert Ticket Sales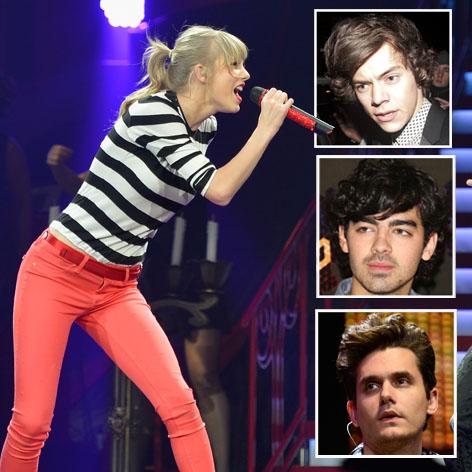 If money can be Better Than Revenge, Taylor Swift is more than getting even with her famous ex-boyfriends when it comes to where it matters most for this group -- concert ticket sales.
Tickets for Swift's upcoming Red tour are going through the roof and giving Joe Jonas, John Mayer and Harry Styles something to talk about.
Red began last month and goes through November, has already outsold the Jonas Brothers Tour 2012/2013 by a staggering 19:1!
Article continues below advertisement
Taylor is outselling John Mayer's summer Born and Raised tour by an even more amazing 57:1.
Harry Styles and his group One Direction's Up All Night tour has been selling nearly 30 percent more tickets than Swift but considering the profits are split five ways, Taylor is way ahead of her most recent ex.
Putting it all together, as our friends at StubHub did, Taylor is selling double the tickets of her former BFs.