She Doesn't Have An Eating Disorder! Shockingly Skinny Denise Richards 'Eats All Day' And Loves Grilled Cheese & Fries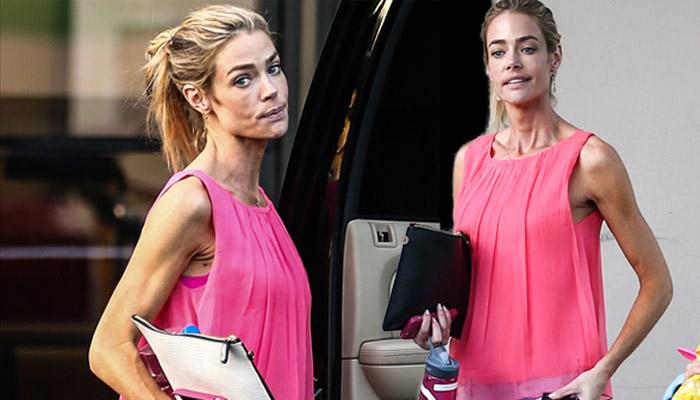 Denise Richards is looking incredibly skinny these days, but it's not because she isn't eating.
In shocking new photos, Charlie Sheen's ex-wife looks painfully thin, but sources close to the star tell RadarOnline.com exclusively that despite eating all day and maintaining a healthy lifestyle, that she has an incredibly fast metabolism and can't gain weight.
"These pictures are very upsetting to Denise because she believes that some of the images have been manipulated to make her look much thinner than she really is," the source suggests as to why Denise looks so skinny in the images. "Denise leads a very healthy lifestyle, and she has always had a very fast metabolism. In fact, in high school, she tried to gain weight."
Article continues below advertisement
The 42-year-old, who is no stranger to being in the spotlight for her thin frame, takes extra caution to take care of herself for her kids, because she lost her mother at such a young age.
"These stories take their toll on Denise because she doesn't want her three daughters to get the wrong message about their mom. Denise lost her mom when she was only in her50's and just cooks very healthy meals for herself and kids," the source continues.
"She eats constantly on set all day, and her favorite go-to snack is pretzels and she loves fruit. When she's working, her favorite meal on the set is grilled cheese and fries.
"Denise would never do anything to place her health in danger because she wants to be the best mom possible to her three girls," the source says.