Rob Lowe Takes To The Skies In Jetpack Stunt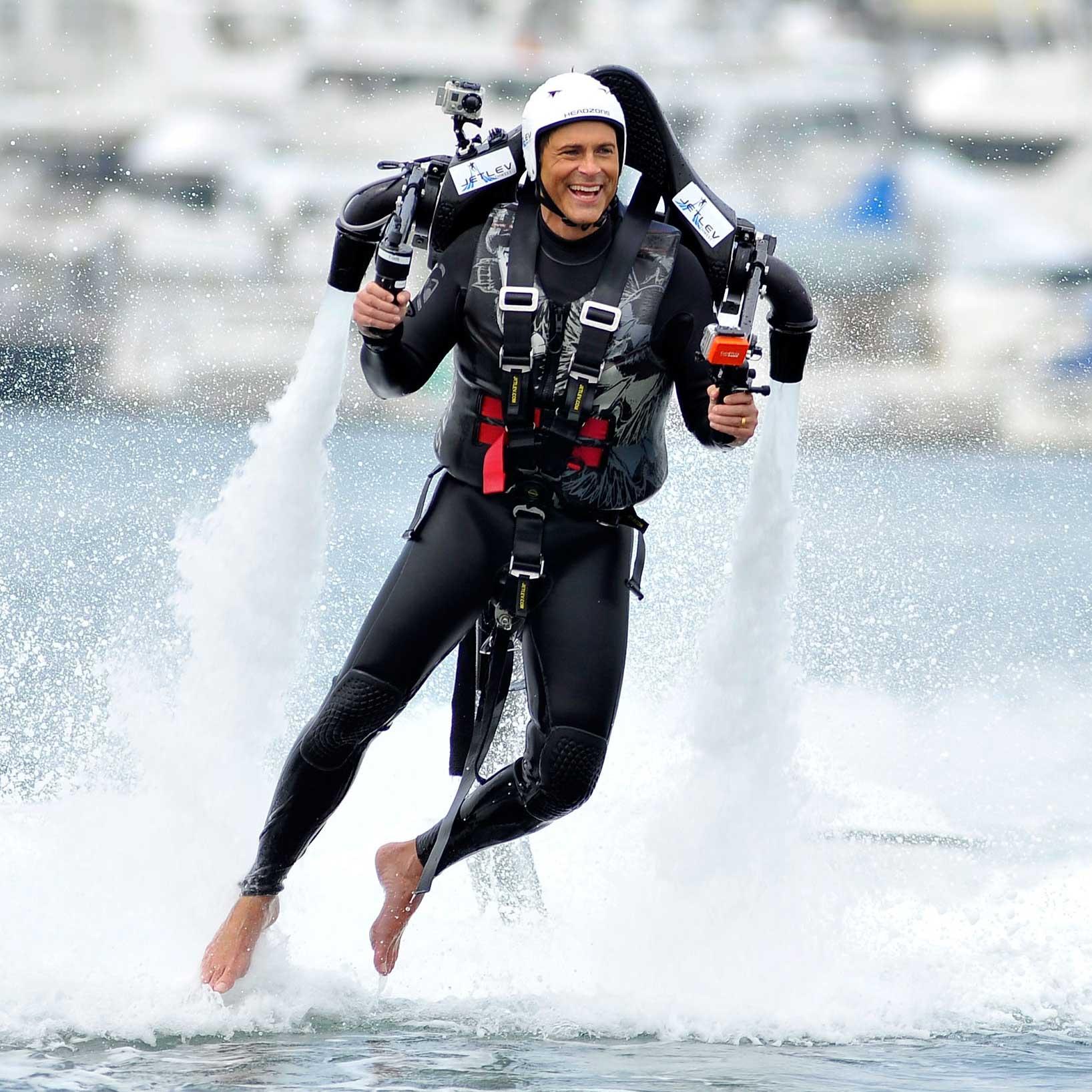 Is it a bird? Is it a plane? No, it's Rob Lowe with a water-propelled jetpack!
The actor looked like a real life superhero when he was snapped soaring over the ocean with the aid of the daredevil gadget.
With a smile plastered across his face the Parks and Recreation hunk donned a wetsuit, crash helmet and Jetlev Southewest jetpack to take flight in Newport Beach, Ca.
The adventure was one of Lowe's Los Angeles pick for his new gig as curator and partner with Insidehook.com  - a daily lifestyle email for men.
Article continues below advertisement
"The reason I wanted to join up with Insidehook and help them curate is I'm busy," he said in an interview on the website. "I've got kids that take up a lot of my time; a wife, my job - like so many other guys. And to have a lifestyle concierge service that tells you things you might not otherwise know about? It's just a great thing for me."
He joins his pal Ed Burns who is also a curator for the site's daily newsletter.