Portia de Rossi: Ellen DeGeneres & I Don't Want Kids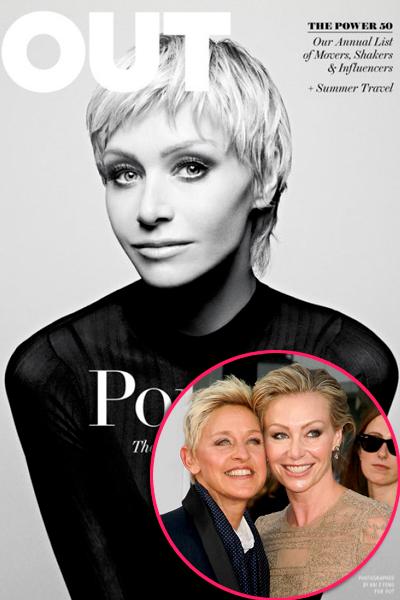 In a revealing new interview, actress Portia de Rossi opens up about her career, her marriage to Ellen DeGeneres and why the couple does not plan to have any children.
Speaking with Out magazine, the Aussie-born beauty, 40, says her life with DeGeneres, 55, is drama-free.
"We've settled into happily married life," the Arrested Development star says. "We really support each other in whatever we're doing and we're incredibly happy, which is why you don't see us in the press so much. There's no drama to report."
Article continues below advertisement
Ellen DeGeneres And Portia De Rossi Flip Brad Pitt's Former Malibu Pad With A $1 Million Profit
And while the couple's home is filled with animals, don't expect the pitter patter of children.
"There comes some pressure in your mid-30s, and you think, Am I going to have kids so I don't miss out on something that other people really seem to love? Or is it that I really genuinely want to do this with my whole heart? I didn't feel that my response was 'yes' to the latter. You have to really want to have kids, and neither of us did. So it's just going to be me and Ellen and no babies — but we're the best of friends and married life is blissful, it really is. I've never been happier than I am right now."