'Missing' California TV Anchor Paula Lopez Returns To The Air After Mysterious Disappearance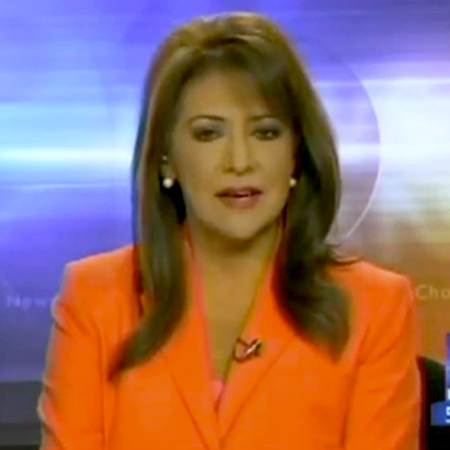 A California TV anchorwoman -- whose mysterious and short-lived disappearance triggered a kneejerk massive search in late February – returned to the air Monday night for the first time since her story became national news and the subject of much speculation.
As RadarOnline.com previously reported, Paula Lopez -- a 48-year-old TV anchor for KEYT-TV in Santa Barbara -- seemingly disappeared on February 27. Her family inexplicitly reported her missing only a half hour after she was last seen in her home. Despite the fact she hadn't been gone long, local authorities launched a major search. About eight hours later, the newscaster was back home safe and sound.
Article continues below advertisement
Lopez's short-lived disappearance has been shrouded in mystery ever since the bizarre incident. Her family would only say she experienced an unspecified "medical condition" that prevented her from communicating with others during the search. Likewise, her employees at KEYT-TV would also not comment.
After the story first broke, the Santa Barbara County Sheriff's Department received some flak for launching a major search so soon after she was reported missing, but authorities insist that Lopez did not receive any preferential treatment.
"She was an 'at risk missing person.' Her family had serious reason to be concerned about her welfare and to think that she could need urgent medical attention, but I can't give any medical history or personal information," Kelly Hoover, Public Information Specialist for the Santa Barbara County Sheriff's Department, told Radar in an exclusive interview last month.
Over the weekend, Lopez posted the news to twitter about her impending return to the anchor desk, saying, "Happy to be back on @KEYTNC3 in 48 hours!"
On Monday, she did return to her duties as primary anchor at KEYT-TV with no explanation given for her nearly month and a half on-air absence.