Kim Gets Her Wish! Judge Rules No Cameras Allowed In Kardashian Divorce Trial Courtroom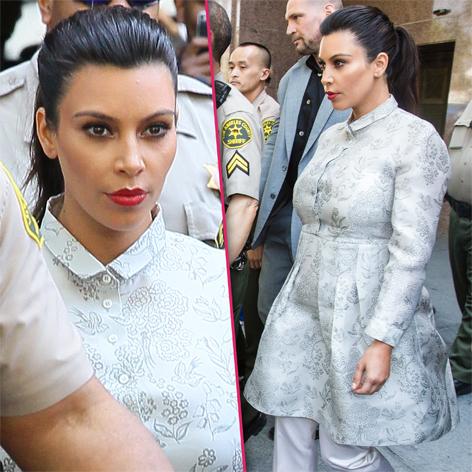 Kim Kardashian got her wish.
Judge Scott Gordon has denied a motion to allow cameras in the courtroom for Kim and Kris Humphries divorce trial, RadarOnline.com is reporting exclusively.
As RadarOnline.com reported earlier, Kim was adamantly opposed to having her divorce trial televised but numerous media outlets wanted to broadcast it.
The trial is slated to begin May 6. Humphries wants an annulment on grounds of fraud, which Kim denies. It is likely Kim will still be married to the NBA player when she gives birth to Kanye West's baby.
Article continues below advertisement
Kim was in court on Friday but Kris was not, which irked the judge. No settlement was reached and sources tell RadarOnline.com it does not appear this matter will be resolved before trial.
Story developing....