Nate Berkus Engaged To Boyfriend Jeremiah Brent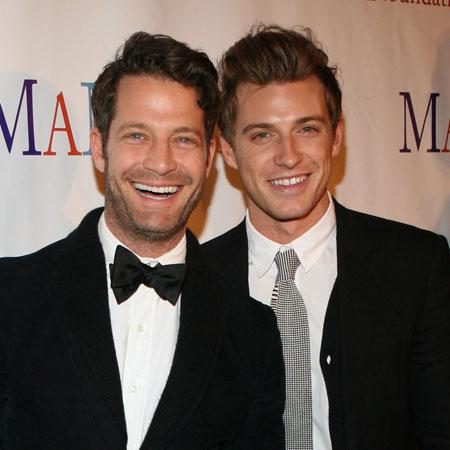 Nate Berkus has announced his engagement to boyfriend Jeremiah Brent.
The Chicago interior decorator/TV personality, 41, asked his boyfriend of nearly nine months -- a designer who's been seen on The Rachel Zoe Project -- to marry him while they were in Machu Picchu, Peru on Monday, his rep told US.
The couple, first seen publicly in December 2012, is in western South America working on a project with One Kings Lane. They have been splitting time on both coasts, between New York and Los Angeles.
Article continues below advertisement
Brent tweeted Monday, "Machu Picchu @nate_berkus … #lifechanging #specialday."
Berkus' love life has a tragic backstory, as his ex-boyfriend, photographer Fernando Bengoechea, presumably died in a 2004 tsunami while they were on vacation in Sri Lanka.
"You know I think about it all the time," Berkus said in February in an interview with OWN. "Where would we be had he survived? Would we still be together? Would he have agreed with the decisions that I've made since then in life?
"What would he think about who I am today? 'Cause it's certainly different than who I was in 2004. I really don't recognize the person that I was before the tsunami. And everything that I've learned from that experience, really everything, I wouldn't trade. I really trust myself. And like myself."
Berkus also dated footwear designer Brian Atwood from 2007 to 2009.
Berkus currently has a home interior line available at Target.