Marrying Like Mike! Michael Jordan Weds Model In Lavish Palm Beach Ceremony With 2,000 Guests!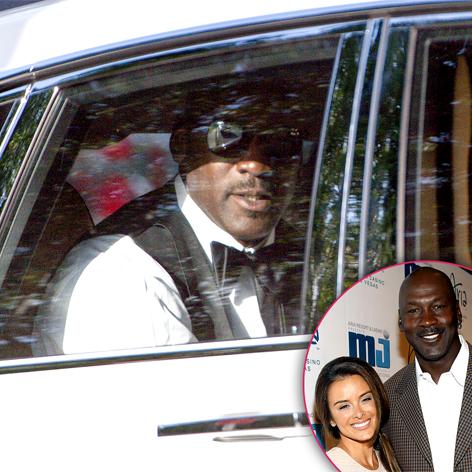 How many people does it take to celebrate a basketball great's second marriage? If you're Michael Jordan it's an incredibly expensive wedding singer in the form of Usher and 2,000 guests!
That's how many people gathered to cheer the former Chicago Bulls player when he married model Yvette Prieto in Palm Beach, Florida on Saturday.
Michael, 50, married his 35-year-old bride at Bethesda-by-the-Sea Episcopal Church, where Donald Trump married his third wife Melania Trump in 2005.
Article continues below advertisement
Like the real estate mogul, the father-of-three spared no expense. After watching him tie the knot Michael's guests are continuing the celebrations 30 minutes away at his 37,000 square foot home in the exclusive Bears Club community.
Preparations for the lavish bash have been going on all week under a veil of secrecy.
"Three tents are being put up in his backyard, over the surface of two football fields," a source who works for a local vendor told GossipExtra. "I calculated a total under-roof space of about 600 feet long by 150 feet wide. I've never seen anything like it."
Yvette is Michael's second wife. He was married to Juanita Jordan for 17 years. They divorced in 2006 and have three grown children.
Numerous sports stars were in the crowd cheering Michael and Yvette on, while his mom Dolores Jordan shed tears of happiness.
Come back to RadarOnline.com for more details on Jordan's over-the-top wedding celebration.