Marie Osmond Helps 'Desperate Housewives' Hunk Come Out As Gay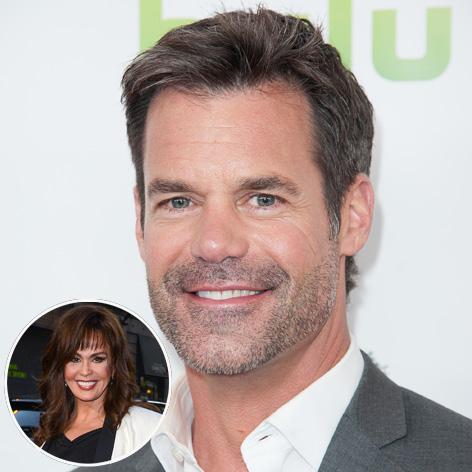 Marie Osmond made Tuc Watkins feel so comfortable on her new Hallmark Channel talk show, Marie, that the handsome actor not only came out, but he also revealed he's a new, proud, single father of two.
Watkins, who played gay neighbor Bob Hunter on the popular ABC series from 2007 to 2012, made no big deal about it and casually told Marie that he was gay and that he recently welcomed four-month-old twins Catchen and Curtis via a surrogate.
Article continues below advertisement
The 46-year-old actor is also reprising his daytime role as playboy/con artist David Vickers on the canceled daytime soap One Life to Live when it returns as an internet series on April 29.
Marie, 53, whose own daughter Jessica Blosil came out as lesbian at age 17, endorsed civil rights while most of her Mormon family rally against marriage equality.
"I believe in her civil rights, as a mother," Marie told ABC's Diane Sawyer last month. "I think my daughter deserves everything she desires in life."
Marie's oldest brother Alan Osmond, along with other family members, recently hosted an anti-marriage equality rally at the Utah state capitol.
Tuc, whose interview on Marie airs on April 29, said ever since he was kid he's always been certain about a few things in life.
"I knew I was gay," the sleep-deprived dad told Marie. "And I knew one day I was going to be a dad."