Can't Buy Love? Mail-Order Bride Websites Thrive In America, Aiming To Top Match.Com As The Premium Dating Experience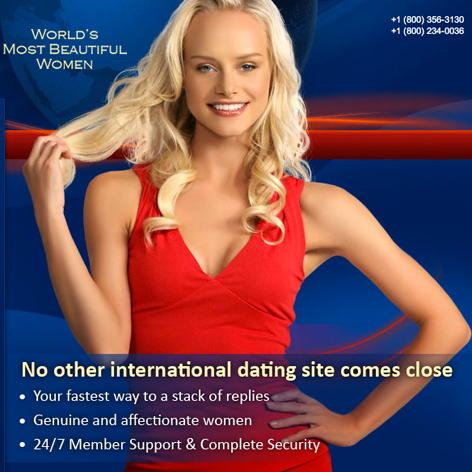 Male-order bride websites are aiming to become just like dating website Match.com, RadarOnline.com reports.
Sites like AnastasiaDate which "offers a thrilling companionship with romantic and caring women from abroad" have rebranded themselves as "premium international dating" experience in an effort to avoid from a sleazy image.
AnastasiaDate's re-launch has caused their traffic to grow 220 percent in 2012 and the site now has over 4 million users. Chief strategy Officer Mark Brooks told Fortune magazine that he thinks these sites are now comparable to mainstream online dating when it began. He also believes that one day male-order bride websites will be just as accepted.
Article continues below advertisement
"If you consider where we're going as a global society there's no question that this is the direction we're heading," Brooks said. "Socially, we're becoming more international. This is a good thing."
In 2012, AnastasiaDate made $110 million. In 2013, it's projected to make around $140 million. And thanks to advertising spots on CNBC, Discovery, Golf and the History Channel it will continue to grow.
U.S. immigration statistics recorded that in 1999 there were roughly 200 international marriage broker agencies coordinating between 4,000 and 6,000 marriages. By 2010, that number had doubled and twice as many agencies were conducting around 10,000-15,000 marriages.
According to the site, AnastasiaDate's clientele is mostly American men making more than $100,000 from ages 35 and 60.
And it's not cheap either. Credits are priced starting at $15.99 for 20 credits to $399.99 for 1,000. A minute of chatting costs one credit. Emoticons cost extra, and the site also has its own app for mobile dating.
A single email and video chats can cost up to $8, which is where AnastasiaDate makes a large amount of its profit. And after users have decided on a face-to-face encounter, 'romance tours' are arranged by the site which can cost another few thousand dollars.
"I think there's a lot of pent-up demand," Brooks said.
"People are realizing that there's a bigger world than Match.com."