Macaulay Culkin Looked 'Homeless, Spaced Out' In London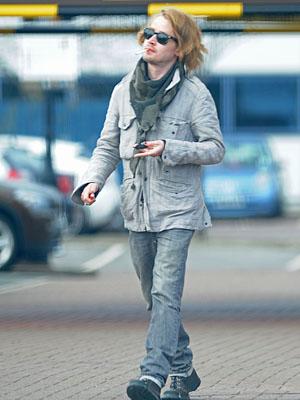 Macaulay Culkin's shocking appearance  stunned early morning eyewitnesses in London and his friends in the U.S. on Monday.
"Mac definitely looks like he pulled an all-nighter – that's not a good sign," a concerned friend of the actor in NY tells Radar exclusively. The 32-year-old actor, artist and dj was in England partying with friends while working a gig at the Ruby Lounge in Manchester on April 14.
Article continues below advertisement
He was photographed leaving the Holiday Inn Express Salford Quays where he had been staying with friend and musician Adam Green.
Student Marley Spindler, who met Culkin on the London streets at 2:30 am said the Richie Rich star looked "homeless.
"We chatted for about five minutes and he said he was in London seeing friends though he was vacant, speaking very quietly and mellow. He looked spaced out.
"I didn't recognize him at first — I thought it was some homeless guy who was scrounging a smoke.
"I'm no expert, but he didn't seem all there."